Aimée Greaves is a textile designer and printmaker, passionate about screen printing bespoke fabrics for interiors.
Born in Bristol in 1981, she gained a Masters degree (MA Textile Design) from Chelsea College of Art and Design London before establishing her print studio in 2016.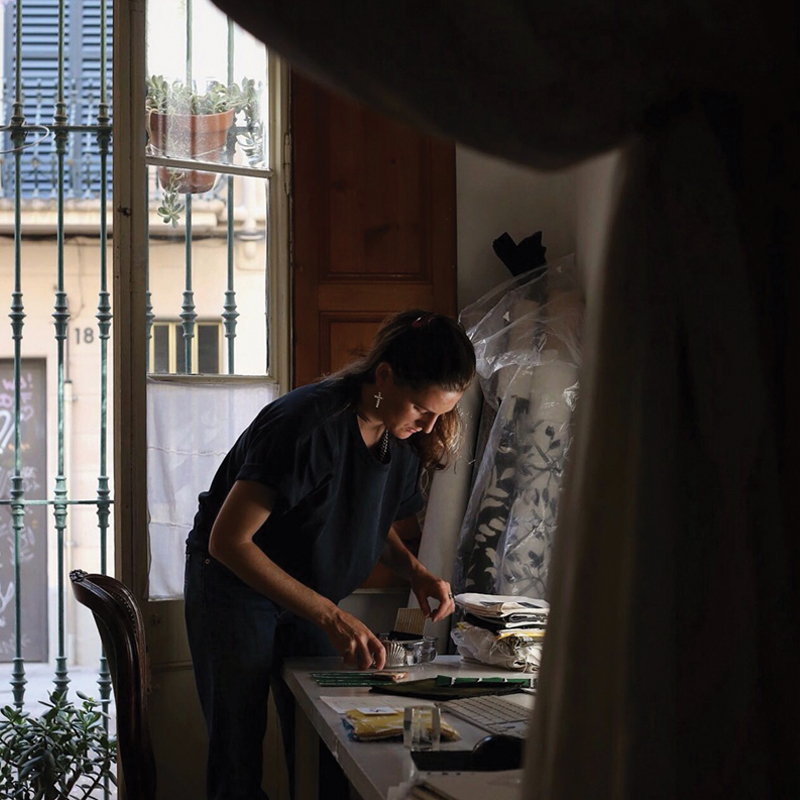 In an industry dominated by digital design and production, she is eager to keep alive traditional methods and craftsmanship.
Capturing the age old traditions of screen printing and utilising the latest in print technology Aimée's collections flow seamlessly from one style and technique to another.